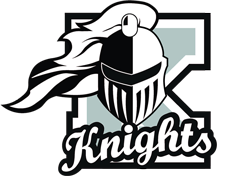 REGISTRATION FOR AP EXAMINATIONS SPRING 2023
Three reasons why you should take an AP Exam:
A good score may earn college credit: 90% of US colleges and universities provide credit and/or advanced placement of qualifying AP exam scores. College credit awarded based on AP exam scores can save you a lot of money. A good exam score DOES NOT AUTOMATICALLY qualify you for college credit. You should check with the college you wish to attend and read their AP policy. Most schools provide this information on their website or in their catalog.
Your score on the exam provides good feedback. AP Exams can serve as a good indicator of your preparation for college. A good score confirms that you have gained college-level knowledge in your tested area. It can also be a sign of the study and retention of skills necessary to do well in college.
You may win an AP Scholar Award: The College Board grants some high school students who perform exceptionally well on the AP exams the AP Scholar Award. While the award does not have monetary value, it is an excellent addition to college admission applications.

Please sign up and pay for your specific subject AP Test(s) online through the Kaneland Webstore at www.kaneland.org . Only KHS students may take AP exams at KHS.

2023 SPRING AP EXAM SCHEDULE
Biology
Wednesday, May 12
12:00 PM - 4:00 PM
$137.00
Calculus AB
Monday, May 8
8:00 AM - 12:00 PM
$137.00
Calculus BC
Monday, May 8
8:00 AM - 12:00 PM
$137.00
Chemistry
Monday, May 1
12:00 PM - 4:00 PM
$137.00
English Language & Composition
Tuesday, May 9
8:00 AM - 12:00 PM
$137.00
English Literature & Composition
Wednesday, May 3
8:00 AM - 12:00 PM
$137.00
Environmental Science
Tuesday, May 2
8:00 AM - 12:00 PM
$137.00
US Government & Politics
Monday, May 1
8:00 AM - 12:00 PM
$137.00
Human Geography
Thursday, May 4
8:00 AM - 12:00 PM
$137.00
Physics 1 (Algebra-Based)
Thursday, May 11
12:00 PM - 4:00 PM
$137.00
Spanish Language & Culture
Wednesday, May 10
8:00 PM - 12:00 PM
$137.00
Statistics
Thursday, May 4
12:00 PM - 4:00 PM
$137.00
US History
Friday, May 5
8:00 AM - 12:00 PM
$137.00
Studio Art


Online Digital Portfolio Based
Contact: Ms. VanDelinder-Birchfield
$137.00



*Students currently receiving Free and Reduced Lunch may waive the $97.00 AP Exam fee provided they are currently enrolled or have previously completed the corresponding AP class at KHS. If you qualify, you must sign up for your exams in person at the Student Services office. See your counselor if you have questions.

*Students may order an exam after the December 15, 2022 deadline until March 14, 2023. College Board charges an additional Late Fee of $40.00 per exam. Students will need to register online and pay the exam and late fee if they miss the November 14 deadline.

AP Ordering Deadlines and Policies

One of the most significant changes for AP schools is that AP Exam orders must be submitted in the fall.

Moving the exam taking decision toward the start of the AP course benefits students and boosts the learning culture in AP classrooms. When students commit to the exam from day one, they invest themselves in their classes, teaming with their teachers and classmates to do the daily work needed to earn a score on the AP Exam that will qualify them for college credit and/or placement.